Below you will find information about the horse mouth, bits and some of the important aspects to consider before start use a bit. Simply some text for you to start think some more about the subject.
The primary function of the mouth is to eat and drink. This is important to keep in mind when we put a bit into the horse's mouth.
Thanks to the function of the mouth, it also has qualities that we should know and think about to find the right bit for the right horse. Do you know, for example, what triggers the horse's swallow reflex?

In addition to the purely functional aspects, all horses are different, they are different in size, convey different feelings through their tongue and can react completely differently to the same thing, for example, a particular bit. Be humble to your horse and listen to it, it shows so much for us if we just are open to listen to them!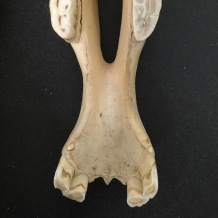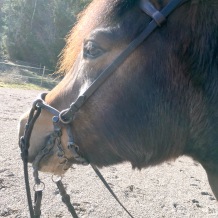 I would like to say that the main purpose of a bit is to get information from the horse to the rider. That's why it's so important to find a bit that your horse likes in my opinion!
Certainly, riders communicate to our horses via the bit as well, but in most riding styles this is a secondary aid after the rider's seat.
The influence of different types of bits.
Different bits affect the horse in different ways. Do you know how your bit affects?
I divide the bite into a few main groups by its function and impact;
Direct acting bits (snaffel bits), Leverage bits (pelhams, kimblewicks..), gag bits, multifunction bits and combination of bits.
Furthermore, all of them belong to one of two groups; mouth piece with or without joints

In some of the main groups there are bitless options, such as direct acting, leverage, multifunction and combination.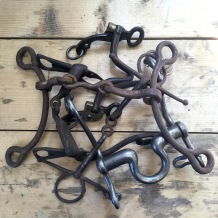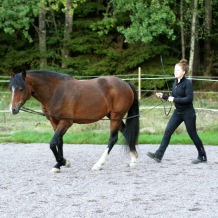 It is usually very much talk about the horse when choosing a bit, but equally important is the rider or the driver.
How well educated is your hand? How good are your balance, how do you react in different situations?

Be humble against you and the horse and choose a bit that matches the both of you!
The importance of variation.
There is no bit that does not give pressure in your horse's mouth, but we can make a bit that your horse likes and therefor make it easy to get and give information with less pressure.

At the same time, it is always important to vary between different types of bits and bitless options to ensure to reduce the risk of bit-related injuries in the mouth of the horse.

The recommendation from Djurtandvårdskliniken is to only use one bit for maxiumum 2 days in a row, and then change to an other option.

I always vary between a couple of different bits and bitless options on my own horses.